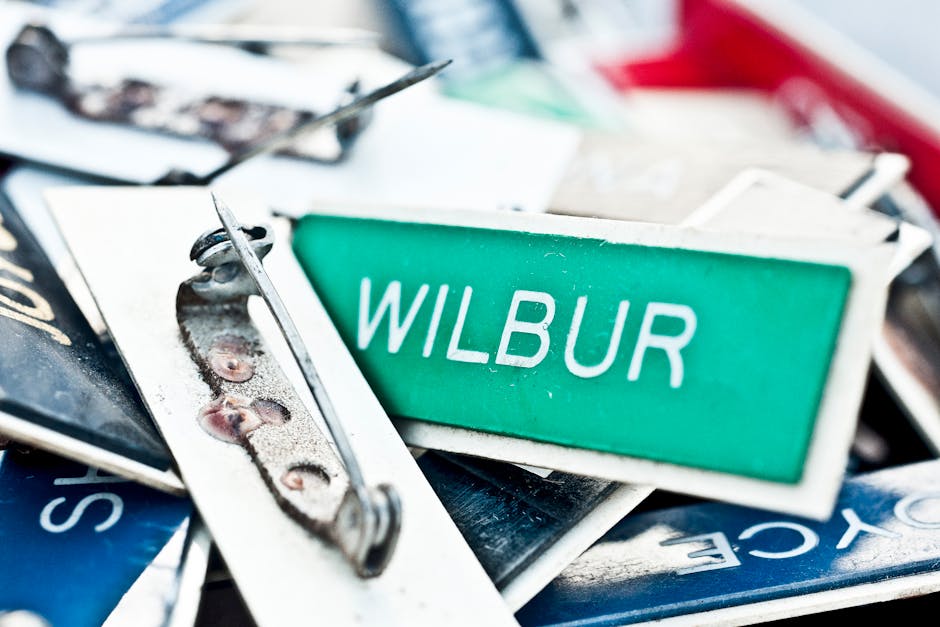 What's in a name? that which we call a rose

By any other name would smell as sweet;

So Romeo would, were he not Romeo call'd,

Retain that dear perfection which he owes

Without that title.

Romeo and Juliet, Act 2, scene ii
The above lines from Romeo and Juliet are often taken by writers as an argument against rigid naming structures or conventions, especially for characters. "What's in a name?" they cry. "A rose by any other name would smell as sweet!"
Granted, a rose by any other name would still be that which it is; but names and naming have more to do with who we are as human beings, and the way in which we relate to the world around us, than they do with the essential matter or composition of a thing itself. A rose by any other name might smell as sweet, but if the flower was called a gargaloff I'm sure we wouldn't name our daughters after it.
The bare fact is, names have resonance. What we name a thing quickly comes to influence the way in which we think about and relate to the thing: the words 'baby', 'puppy', 'calf' and 'kitten' bring to mind a particular image and a particular feeling, because those words are now intrinsically entwined with the image of the things they name; and the same is true in fiction as it is in nature.
Take Charles Dickens, possibly the greatest creator of names in the history of English literature. Dickens treated names as onomatopoeia, the very sound of the name reflecting the person behind it, and creating in the mind of the reader an unconscious prejudice towards or away from the character. Dickens re-purposed words such as 'grind', 'grim, 'stark', 'slip' and 'sneak' as epithets for his villains, and knew the power of naming a heroine Daisy. One could argue that J. K. Rowling is the spiritual successor of Dickens, employing the same trick with her characters (sometimes more successfully than others). She knows that v, z, and s are inherently alien to the English tongue, and speak to something vaguely foreign and not to be trusted; whereas h, g and p are stalwarts of the English language, and b is always a letter of comfort.
Names are triggers, and the trigger goes both ways. Some names echo existing words and word-shapes, prompting an unconscious reaction; others come to define a thing by their strong associations (Scrooge is a marvellous example of this). Either way, it cannot be said that names are not important.
This has been on my mind lately, as I have found myself in a position of having to name a class of sixteen children, from a range of ethnic backgrounds, ranging between the ages of eight and eighteen. I found myself wondering whether I had to come up with very specific, character-reflecting names for each of them. Did they all have to be a Dumbledore, or a Uriah Heep? Or could I get away with a class full of Billys and Sarahs?
The answer, it turns out, lay somewhere in-between. I began by stealing names from people I knew, usually when I was stuck for a culturally specific name; but occasionally I found that a name just didn't 'feel' right, and I tweaked accordingly. Granted, I'm no Dickens or Rowling, and these names can hardly be said to be character-defining – but I knew when a name didn't work. Sometimes the names were difficult to pronounce, sometimes they were too similar to another character's name, and sometimes they were just downright boring. A book full of Stanleys and Marys would not work for the same reason a book without any synonyms wouldn't work – the reader would quickly become bored with a lack of variety. In the same way, however, a book full of Zipfandels and Artaxezuluses would quickly overwhelm the reader, and they would get lost amongst the consonants.
The answer, as with most things in life, is balance. For ever Snape and Gradgrind there should be a Harry or a Clara. Unusual names stand out when they are just that: unusual. They can be used to make a point about a particular character, to bring a character to the fore or to send them into the background as the narrative demands. Names are a tool, just as adverbs and adjectives – and like those tools they should be wielded judiciously and with understanding.
So my advice is: think about your names. Think how they are used, and what they tell us about a character. Naming characters in a book is not the same as naming a baby – a baby will grow into its name, and come to define it; characters are fully-formed, and names in fiction have a job to do.
And remember: Juliet was just a kid. She didn't know what she was talking about.
Any thoughts on this? Any favourite names in fiction? Any names you are particularly proud of? Or any stinkers you have come across? Comments below the line.